What is physical therapy? Plain and simple, it is rehabilitation aided by professional licensed healthcare providers. Rehabilitation is "restoration especially by therapeutic means to an improved condition of physical function" (
Merriam-Webster). Much of the time, our patients arrive with complaints of pain, but the vast majority of the time pain only becomes a concern when it threatens our ability to do the things we need and want to do. Our therapists understand that the purpose of addressing pain, weakness, imbalance, dizziness, or any other problem is a means to achieving your true goal of getting back to the things you love doing in life.
Book Now!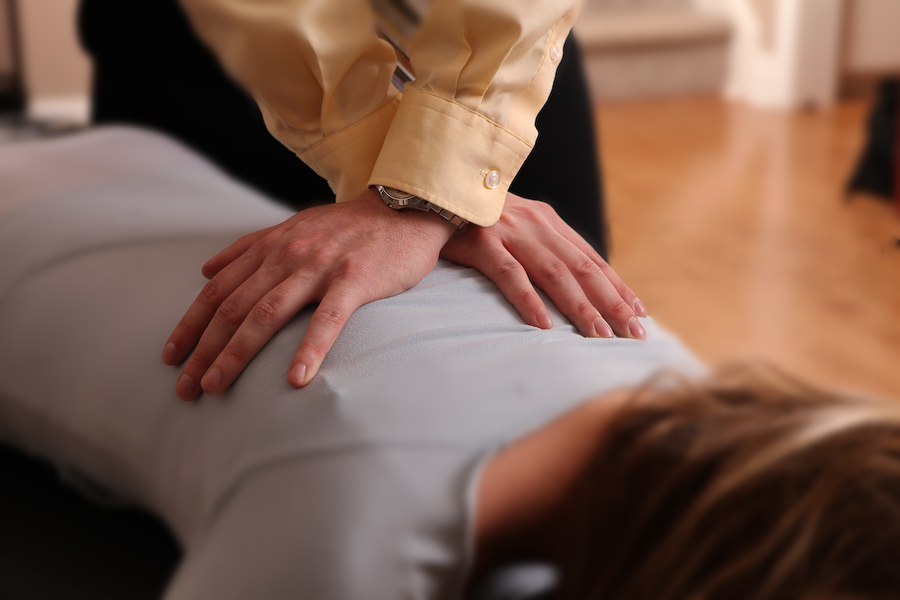 Manual therapy is any form of treatment delivered by the hands of your physical therapist, including soft tissue mobilization/massage, Graston, ASTYM, joint mobilization/manipulation, and active release technique (ART). Medical research strongly supports the use of manual therapy as a means to decrease pain and improve mobility. Because our therapists devote more one-on-one time to their patients than a typical outpatient PT clinic, patients of Spirit Physical Therapy can expect to receive a healthy dose of manual therapy during every treatment session.
Dry needling is a manual therapy treatment that involves the placing of needles into specific muscles and tissues to elicit muscle activation or relaxation. Unlike acupuncture, which is based on traditional Chinese medicine, dry needling uses modern Western medicine principles and is supported by research. Dry needling may be used for many applications including relaxing tight muscles in the neck and back, reducing joint pain, improving muscle activation for sports performance, and even relieving sinus pressure. Dry needling is currently offered at our O'Fallon, Chesterfield Valley and Wentzville offices.
Book Now!
Blood Flow Restriction (BFR) Training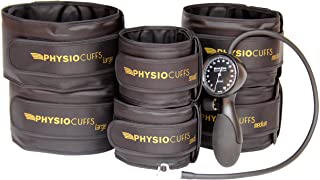 Due to pain or weight bearing restrictions, some individuals are unable to exercise at the intensity truly needed to improve muscle strength. Fortunately, our doctors at Spirit Physical Therapy are well versed in a "hack" to work around these types of obstacles. Medical research has shown that restricting blood flow to muscle groups in a specific way during low-intensity exercise triggers a similar release of muscle-building hormones and proteins as compared to traditional high-intensity exercise. This is an excellent alternative to aggressive strength training early after surgeries, in cases of tendon or joint pain, and for patients who are severely deconditioned.

After improving your motion or flexibility, it's important to re-train your muscles to work properly in the new range of motion. Muscle re-education techniques are a staple at Spirit Physical Therapy to ensure that you move and feel better for the long run, not just the short-term.
Functional Movement Training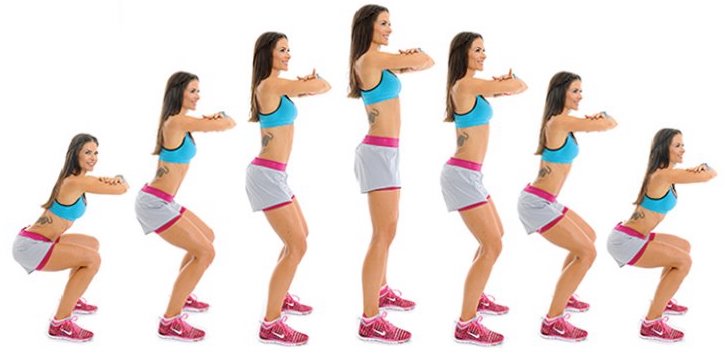 As motion and muscle function are restored, another important component of rehabilitation at Spirit Physical Therapy is ensuring that your large movement patterns (i.e. reaching, squatting, lifting, etc) are healthy and balanced. The expert eyes of your physical therapist can tell you if anything is out-of-sync, and help you restore normal functional movements to prevent recurrent or future injuries.
Spirit Physical Therapy uses current medical research to back our treatment decisions. When used appropriately, modalities such as electric stimulation, ultrasound, hot packs, cold packs, and laser therapy may provide short term pain relief, and may be used by your therapist during the acute stage of your condition. However, emphasis is quickly shifted to the treatments that will promote true tissue healing and adaptation, and have a lasting impact on your condition (see above).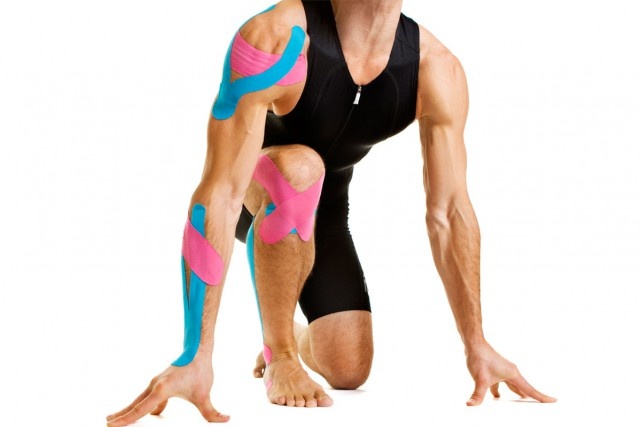 Ever seen athletes wearing this on TV?
Kinesiology tape is used to increase or decrease muscle tone, depending on its application, as well as to enhance your body's natural proprioception (a fancy word for positional awareness). Your therapist may recommend applications of kinesiology tape to enhance your muscle balance and movement patterning during your treatment plan. After being released from care, you may continue to stop in for a quick tune up and tape application before any of your athletic activities.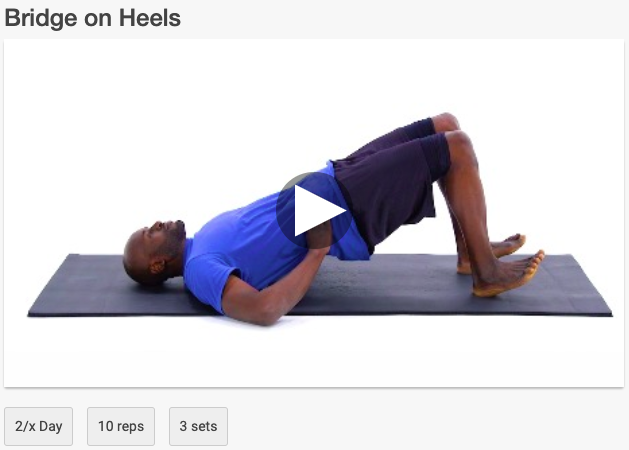 The benefits of your in-office treatment are maximized by you, the patient, when you participate in a daily home exercise program (HEP). Your "homework" is designed to be simple, quick, and effective for your specific condition. At Spirit Physical Therapy, you typically receive and practice your HEP on day one. Your physical therapist will also provide you with illustrations and a personalized
online portal to keep you engaged and on-track with your HEP.
Telehealth Physical Therapy
Are you traveling for work or vacation? Do you live far from our clinic? No problem... Telehealth physical therapy is now available and covered by most insurance plans! Spirit PT offers secure, online video sessions to guide you through a physical therapy session and progress your home exercise program, wherever you may be. The following insurance plans are providing zero-cost coverage for telehealth PT services for a limited time: Ambetter, Aetna, BCBS of Missouri, UnitedHealthcare, UMR. If you are a new or existing patient interested in scheduling a telehealth visit, you are welcome to contact us or
schedule a telehealth session online.
One-Time Physical Therapy Consultations
At Spirit Physical Therapy, we understand not everyone with musculoskeletal pain is able or willing to undertake a traditional physical therapy treatment plan. But we do believe most musculoskeletal problems, if not all, can benefit from something as simple as home exercises, activity modifications, or ergonomic adjustments. If you are unable to commit to a short rehabilitation program, a one-time consultation with one of our expert therapists is the next best thing. In this one-hour session, our patients receive a full examination, an explanation of the likely causes of their problem from a physical therapist's perspective, a customized home exercise program with online portal access, and recommendations for activity level and ergonomic set up as appropriate. This service is available in the office or via telehealth.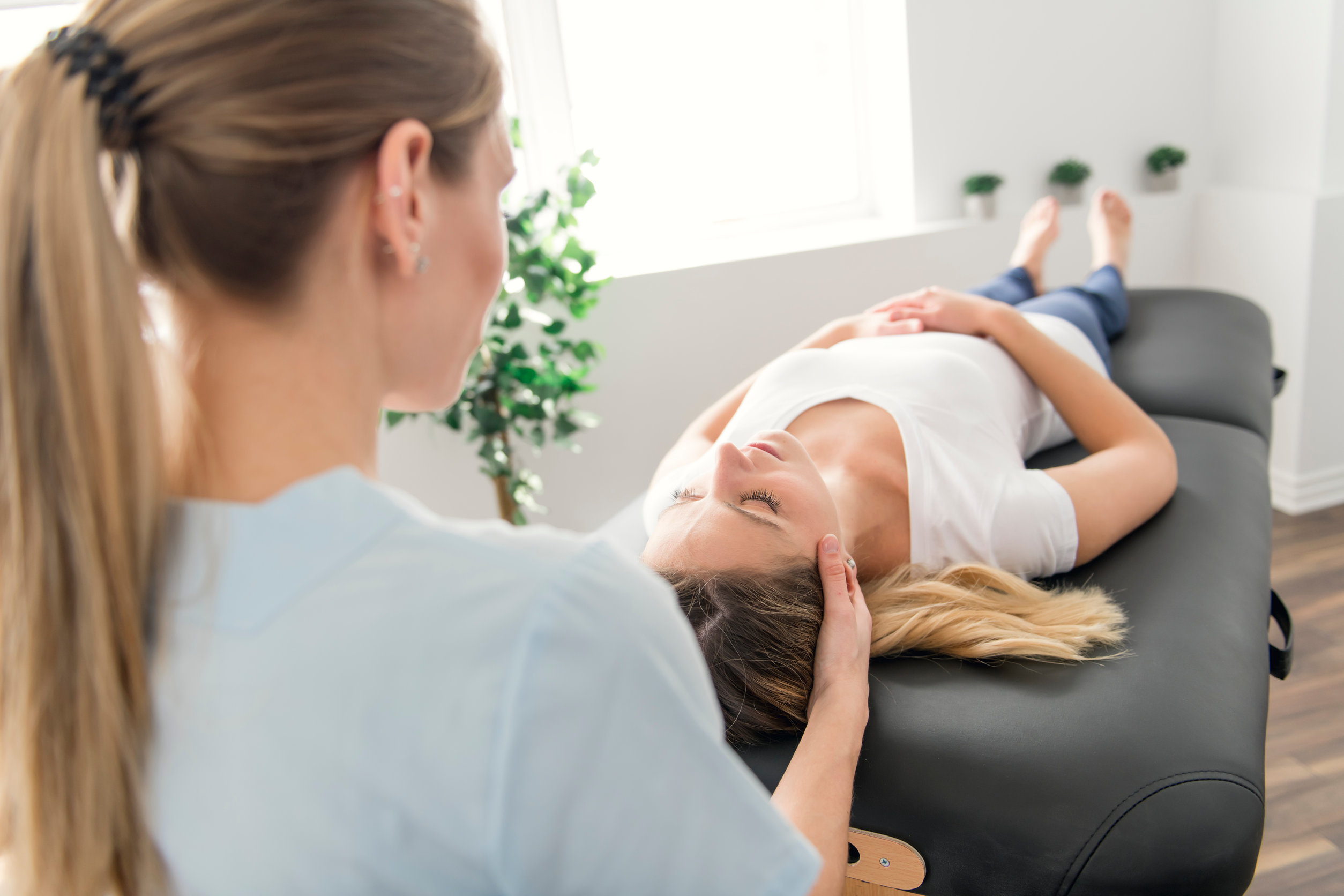 What is chiropractic medicine?
Chiropractic is "a health profession concerned with the diagnosis, treatment and prevention of mechanical disorders of the musculoskeletal system, and the effects of these disorders on the function of the nervous system and general health. There is an emphasis on manual treatments including spinal adjustment and other joint and soft-tissue manipulation" (
World Federation of Chiropractic).
Book Now!

Please contact us to find out if Spirit Physical Therapy accepts your health insurance plan for chiropractic services.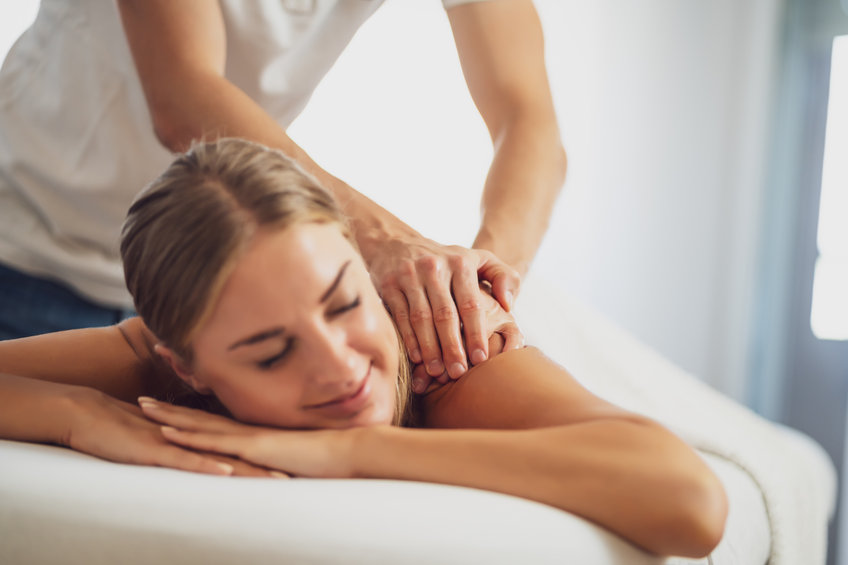 You are unique and Spirit Physical Therapy believes your massage should be too. You can expect a custom blend of Deep Tissue, Swedish, Sports Massage, and Hot Towel therapies designed to meet your specific needs, resulting in the ultimate relaxation and rejuvenation.
And what could be better than a custom massage? How about all inclusive pricing, including your tip! We believe massage therapy is more than a treat; it's an important component of Spirit PT's model of multi-disciplinary healthcare. For this reason, our therapists will not accept tips, and HSAs (Health Savings Accounts) may be used as a form of payment.
Massage Rates
30 minutes
$55

60 minutes
$95
90 minutes
$135
Book Now!

Please understand that we cannot bill any insurance plan for this service.
Looking for a good workout program, but not sure about the training staff at your local gym? Spirit Physical Therapy has you covered. From beginners, to advanced athletes, to individuals with complex medical conditions, our therapists can develop and guide you on a customized plan built around your personal fitness goals.

Personal Training Rates with our Physical Therapists
1 session
$90
5 sessions
$425
10 sessions
$810
20 sessions
$1500
Book Now!

Please understand that we cannot bill any insurance plan for this service without a qualifying medical necessity and physician's order.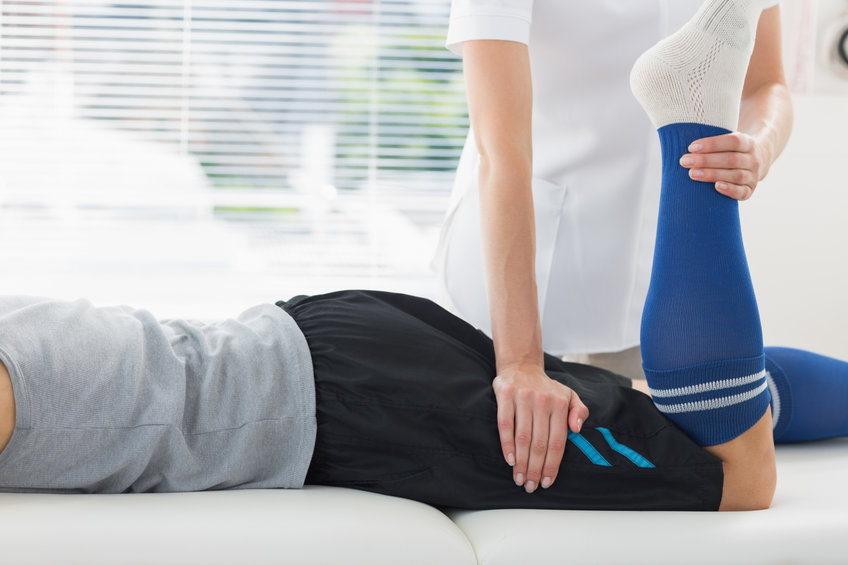 Spirit Physical Therapy is not reserved only for those with pain or disability. Sometimes it just feels good to stretch (or even better... to be stretched)! Whether it's to compliment your physical training, peel you away from your desk, or simply switch it up from your monthly massage, our therapists are experts at detecting muscle stiffness and are the ideal professionals to help you loosen and limber up. Our stretching sessions take you through a series of hands-on movements performed by a licensed healthcare provider to reset your muscle tone, reduce the effects of daily stress, and rejuvenate to your best self.
We offer private 30, 45, or 60-minute stretching sessions. Check out
a time-lapse video
of our 30 minute stretching session!
Stretching Rates
20 minutes
$35
40 minutes
$65
60 minutes
$90
Please understand that we cannot bill any insurance plan for this service without a qualifying medical necessity and physician's order.